An optimal Dianabol
bulking

cycle is between 8 and 12 weeks

Dianabol-Steroids.com shows you how to take the perfect dosage of Dianabol to gain muscle mass. Whether you are a beginner or a regular user, the structure of the cycle and Dianabol dosage are paramount.
12+ week

Dianabol bulking cycle
Ingested products will impact your organs like your liver and kidneys.
Your positive nitrogen balance will already be diminished after 6 to 8 weeks.
A prolonged Dianabol cycle will disturb your natural hormone production which will be difficult for your body to regenerate afterwards.
Under
8-week

Dianabol bulking cycle
The cycle will not have time to demonstrate its anabolic effects. You won't feel its effects until the second week or see them until the third. Besides the retained water that you'll lose quickly, you'll gain nothing except exposure to the side effects and negligible results.
Post Cycle Therapy (PCT) after the treatment will help you restore your metabolism back to normal.
You must take Dianabol 3x per day at meals in order to maintain constant levels. Making your hormone levels unnaturally high will force your body to stop producing them. The longer the treatment, the more time your body will take to reproduce them.
During meals in the morning or evening, take Legalon 70 or Samarin 140 to protect your liver, as well as the duo Proviron and Nolvadex, or even Arimidex. This is to prevent aromatization and embarrassing estrogen effects.
If you experience testicular atrophy during your treatment, have HCG injections of 250 units twice a week for two weeks, starting on the third week of your cycle.
A cycle without protection or recovery is not a completed cycle!
Sample treatment
for mass gains
Cycle starter for a bodybuilder between 70 and 90 kg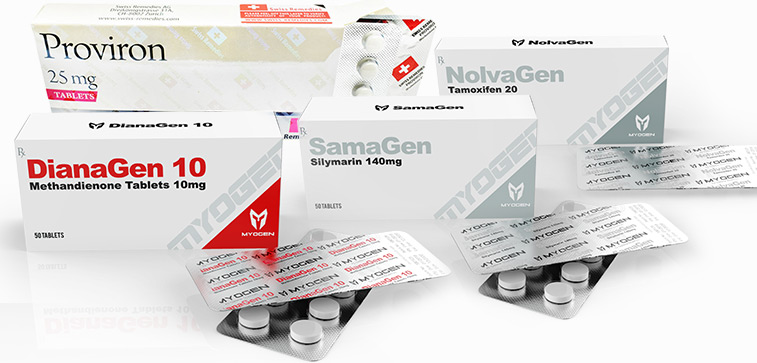 Table for Clomid intake (post-cycle recovery)
Calculate your dosages in terms of your weight because it will affect your results. For consistent distribution, a dose according to your weight is advised.
The following dosages should be applied:
From 50 to 70 Kg = 30 to 50 mg
From 70 to 90 Kg = 50 to 70 mg
More than 90 Kg = 80 mg
Example if you are 70kg:
In the middle of your treatment you must take 70 mg of Dianabol daily spaced throughout the day (morning, afternoon and evening).
For a good recovery, 3 weeks of Clomid at 50mg/day.
You will start Clomid after the steroid treatment stops, the day after your last day of taking steroids.
Here are some other examples of mass gaining treatments with Dianabol
In Dianabol treatments you take a fixed daily dosage, it's not a pyramid plan.
I recommend spacing out your tablet intake every 3 hours in order to avoid blood fluctuations and keep blood levels constant.
Cleanse your liver at the end of the treatment with DESMODIUM.
* E2D = Every two days
Dianabol Mass Gaining Treatment Variant 1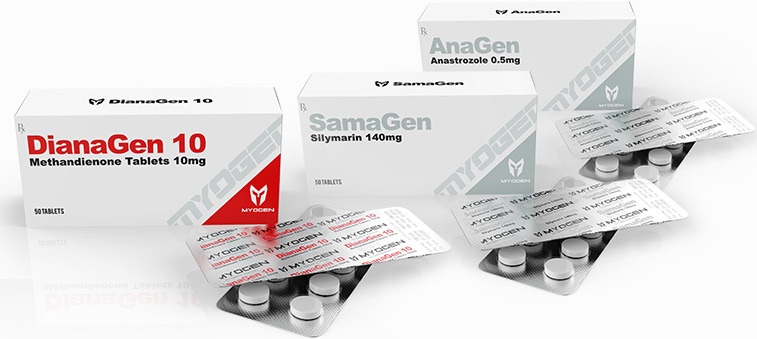 Arimidex will COMPLETELY protect you from undesirable aromatization effects.
Dianabol Mass Gaining Treatment Variant 2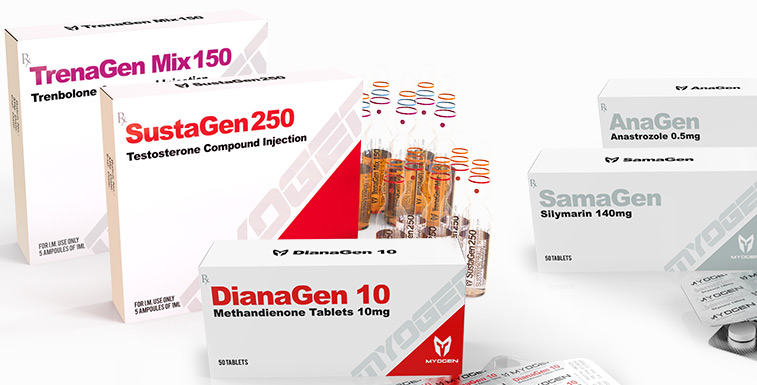 Trenbolone Enanthate will give you aggression, quality, and definition.
Dianabol Mass Gaining Treatment Variant 3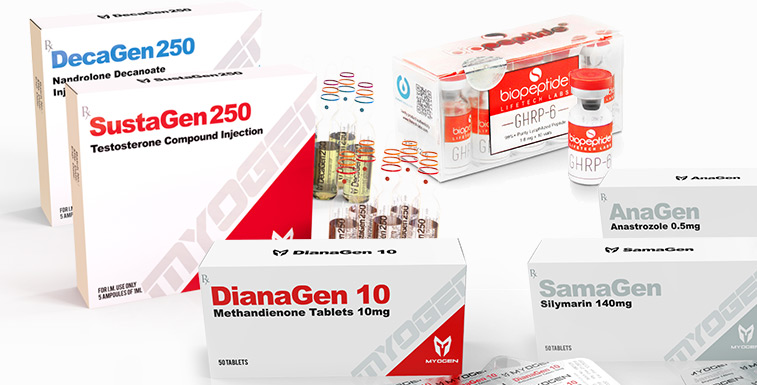 Peptide GHRP-6 will assure your constant secretion of HGH. It also increases your appetite thus encouraging you to consume more calories, which are indispensable to the success of your mass gains.
Coming soon: Kick Starter version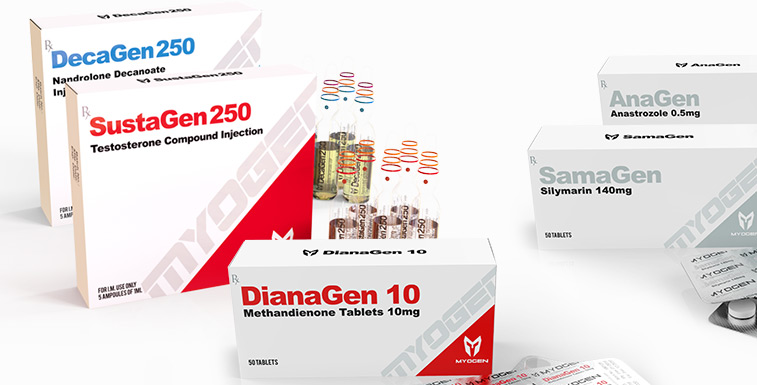 (table will go here)
Conclusion
With these different cycles and variations of Dianabol treatments, the hardest part will be choosing which one best suits your needs and your budget. Your mass gains will then be a success.
The next step is to maintain the benefits from the treatment. Good luck and send me your questions if you have any doubts.

I will be happy to help you with your Dianabol Cycle
Are you a beginner, intermediate, professional?
Just click here to have your free dianabol cycle:
I want my free cycle